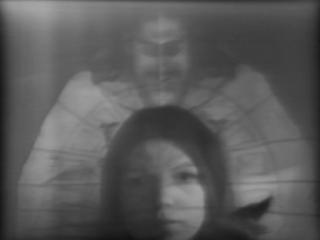 © VG Bild-Kunst, Bonn 2022 für Ulrike Rosenbach
i
HallenbadKino
An evening of video art in the Münster-Therme
The program celebrates the emancipatory power of artistic video performance, whose history began in the early 1970s. Then as now, artists develop liberation strategies in their performances that call for action. In the feminist works, sexism, racism and religious dogmas are openly addressed. The act of self-empowerment unfolds its full power in front of the camera.
With videos by Ji Su Kang-Gatto, Freya Hattenberger, Jürgen Klauke, Mwangi Hutter and Ulrike Rosenbach.
Darija Šimunović, research associate at IMAI, will give an introduction to the program.
An IMAI cooperation with the initiative by and for young women and girls femmes & Schwestern
For more information and tickets: https://www.zakk.de/event-detail?event=12165
PROGRAM
Ji Su Kang-Gatto, Identities and Recipes: How to cook Samgyetang (Chicken Soup), 2018, 3:48 min.
Freya Hattenberger, Pretty Girl , 2008, 2:40 min. (split screen version)
Jürgen Klauke, Lachen - Weinen, 1979, 5:05 min.
Ulrike Rosenbach, Der Mann sei das Haupt der Frau, 1973, 6:25 min.
Mwangi Hutter, This Immutable Self, 2019, 3:32 min.
Ji Su Kang-Gatto, Identities and Recipes: How to cook Yachaejuk (Vegetable Porridge), 2019, 3:16 min.