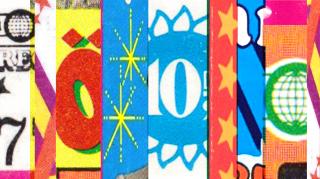 Cheap, convenient, and the ability to do everything yourself. The cassette's core features made it the ideal medium for aspiring artists rejected by the major labels. Armed with affordable recorders and equipment, they found solace in a rising medium to create and distribute as freely as they desired.  
The Cassette Underground research project by the Düsseldorf Inter Media Art Institute (IMAI) traces the alternative networks of circulation and distribution of cassette tapes in North Rhine Westphalia from the moment the medium took off in the late 1970, until the mid-1990s. As the IMAI archive originates from Cologne's cassette-store-turned-video-art-distributor 235, this inquiry entails an exploration of its own roots as well.    
The Cassette Underground project investigates two alternative musical networks that heavily relied on the use of the cassette. One is the community of underground musicians that, inspired by British D.I.Y. cultures, recorded forms of music deemed too far out for the majors from the comfort of their own homes. The second is the bustling cassette circulation among labor migrants of Turkish descent. Although the latter created unique forms of music and sold millions of cassettes, they were excluded by Germany's mainstream music industry and established their own channels of distribution and communication instead.    
This night at Salon des Amateurs is intended to celebrate some of the research project findings as well as to throw up new questions.